The Perfect Day in Eliot—Cook Street Apartments
This week, we had one of our design assistants check out one of our favorite multi-family housing projects and its neighborhood; Cook Street Apartments in Portland's own Eliot neighborhood.
Cook Street Apartments & Vida Design
A special thanks to Shelsi Lindquist for the incredible photos of Cook Street Apartments, below.
The Eliot Neighborhood - Portland, Oregon
The Eliot neighborhood, located in northeast Portland, is an up and coming area with amazing restaurants, parks, a fabulous New Seasons Market, and the one and only Wonder Ballroom. Below are some great finds, we're sure you'll enjoy exploring in the Eliot!
For breakfast, make sure to hit up either Bridges Cafe or Pine State Biscuits. Both have incredible breakfast options, but Bridges Cafe is totally bridge themed!
If you're not totally stuffed after breakfast, head over to Tasty n' Sons for some insanely delicious brunch. They have a great atmosphere, and friendly staff, too. Make sure to order a potato doughnut -- you won't be disappointed.
For lunch, there is a killer BBQ joint called People's Pig right across the street from Cook Street Apartments. In addition to their incredible hits like beef brisket and dry-rubbed St. Louis style ribs, they also have several vegetable plates for the non-meat eater sourced from their backyard farm.
After lunch, take a little stroll down Williams to the cutest park you've ever seen. Dawson Park features picnic tables, volleyball courts and an amazing fountain. The park is sure to leave you feeling refreshed and relaxed after a long afternoon of exploring and noshing.
If you're ready for a snack, head back up Williams to visit the oldest standing bar on Williams Ave -- a cozy coffeehouse/bar/venue all in one! The Waypost serves the most incredible nachos, which pairs nicely with a their very own Daydream Margarita (made with house infused orange-peppercorn tequila!). Not only is the food incredibly tasty, it's so fun to have a meal all while listening to your favorite local Portland rock band.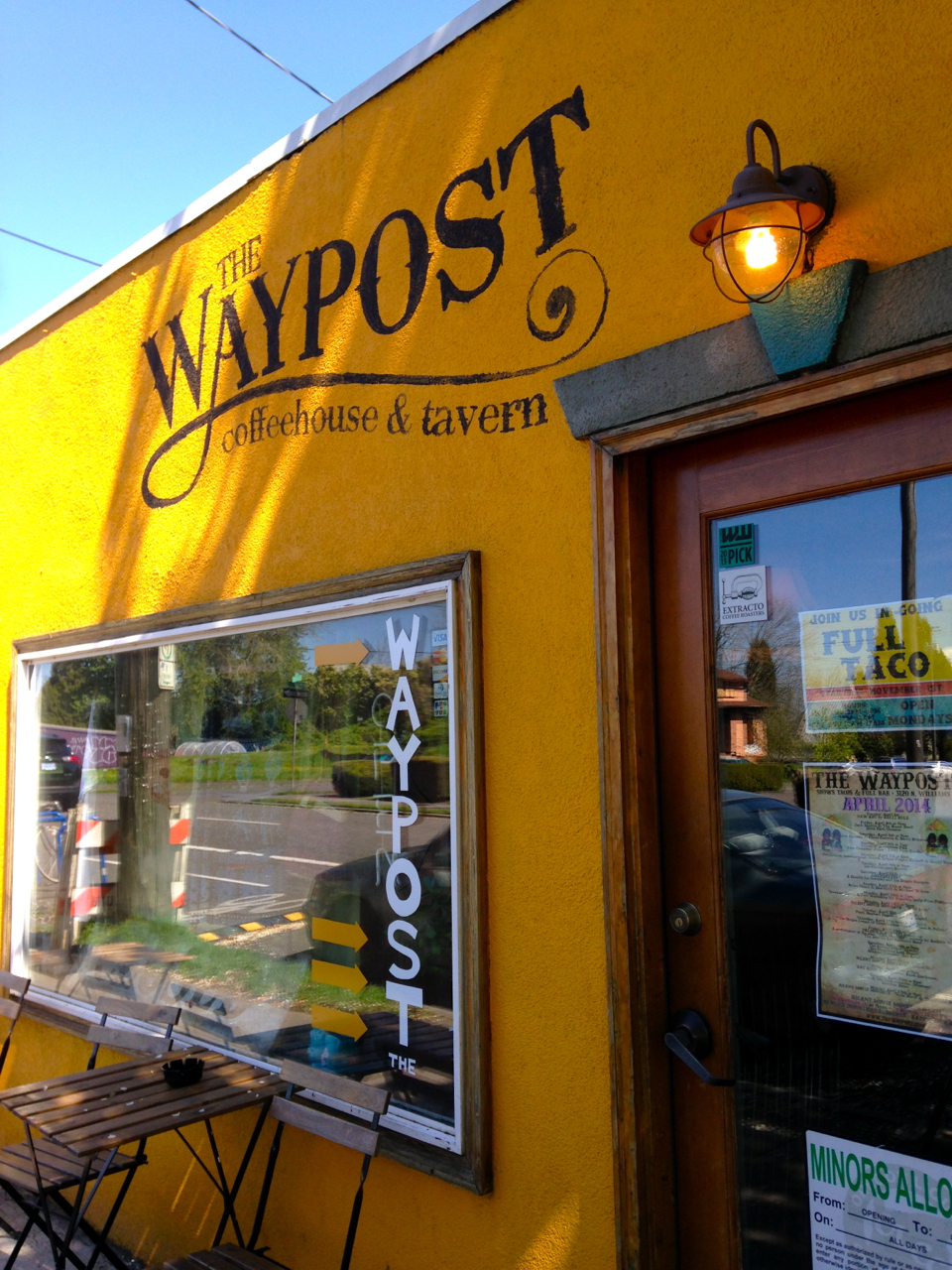 Dinner time! Head to New Seasons, the cutest local store in Portland to find the some of the best organic meats and veggies in town. Best of all? They share a parking lot with Cook Street Apartments. Could it get any more convenient!?
Portland, Oregon Murals
Next time you're in Eliot, be sure to swing by Cook Street Apartments to check out this insane mural done by Caleb Freese (artist), and Jason Prouty (muralist) coordinated by art consultant Heidi McBride & Co. A special thanks to Heidi for this fantastic project! Check out the last picture below, taken by Guy Brooksbank.